Update on higher education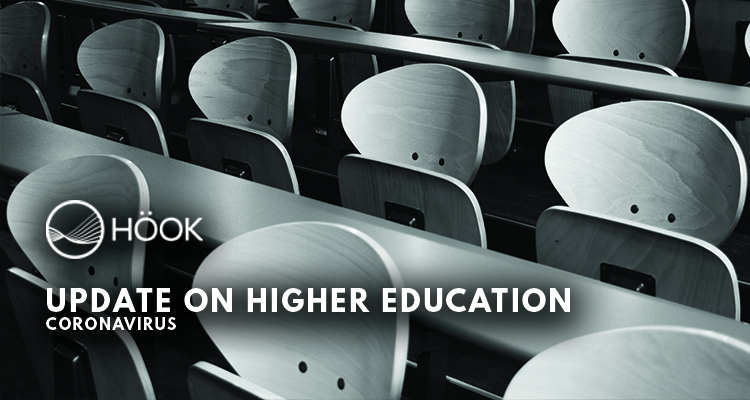 With the appearance of the coronavirus in Hungary our normal weekdays completely changed – students studying here have suffered from this situation firsthand in the recent days. To prevent and to tackle a pandemic it is necessary to act together. This is why it is of key importance to follow the regulations.
Please read about the most significant things below:
Emergency: on March 11th, the Hungarian government decided to introduce a special legal order while declaring an emergency Break without education: Between March 12th and March 22th, all institutions ordered a period without teaching, a rector's break or a spring break in order to develop a methodology for the coming period.
Distance learning: from March 23rd, distance learning and e-learning will be introduced, which means that students will be able to fulfil the tasks necessary to complete their subjects from the comfort of their homes, in safety, with the help of their computers
Restrictions: in order to protect the health of students the universities have introduced a number of restrictions, such as the prohibition of visiting institutional facilities, personal customer service in registrar's departments are no longer available, libraries closed, student services suspended and university events are cancelled
Positive points: student cards are valid even after March 31st even without the sticker and student administration continues to operate electronically
Dormitories: in order to prevent the pandemic all dormitories must be emptied and students must take their personal belongings as well. Foreign students studying in Hungary will still be provided dormitory accommodation, however, they will be able t stay in only those dorms that do not have separate sanitary stations for each room, so students might move to another dormitory building.
Institutions: there are numerous additional questions on the situation. The questions we receive from students to us are constantly being forwarded to the ministry and we are working to provide answers as soon as we can. However, many of the issues are in the institutions1s competence, so please make sure to keep an eye on the surfaces of your universities.
Borders: Hungary's borders have been closed and only Hungarian citizens are able to enter the country, meaning if you go home, there is no 100% guarantee of return until the end of the emergency.
Events: all events, theatres, cinemas and entertainment facilities are closed.
Shops, restaurants: cafes, restaurants and shops are open until 3pm, except for groceries, pharmacies and drugstores.
Help - Stipendium Hungaricum: Should you need help, feel free to contact Tamás Kaizinger (kaizinger.tamas@hook.hu), executive of the Stipendium Hungaricum mentor Network in HÖOK (the National Union of Students in Hungary).
Help – for Non-SH foreign students: should you need help, please contact Dávid Kosztrihán (kosztrihan.david@hook.hu), Officer for Foreign Affairs in HÖOK. As an answer to the @ESU's initiative, each national union appointed a representative to ease your possible hardships. Please find the contact person in the following table: https://tinyurl.com/wwgjmbq
The National Union of Students in Hungary is strongly committed to ensure that students studying in Hungary have reliable and up-to-date information on the measures during the period of the special legal order as well. We work to ensure that the current situation does not hinder students' academic success.
We keep you up to date on what is happening. Please follow our channels.