STATEMENT OF THE V4 PLUS STUDENT ALLIANCE ON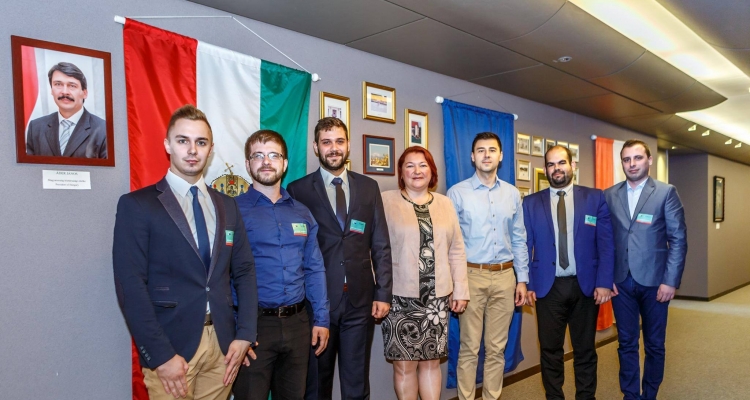 The V4 Plus Student Alliance is deeply concerned with regards to article 7 of the Act on Education, which was passed by the Ukrainian Parliament on the 5th of September, 2017. The article states that courses can only be taught in the language of an ethnic minority group during preschool education and during the first four years of primary education (up until the age of 10).
The V4 Plus Student Alliance condemns this decision of the Ukrainian Parliament, which is against the Ukrainian Constitution (articles 10, 22, 23 and 53), the Framework Convention for the Protection of National Minorities and the European Charter for Regional or Minority Languages. Every democratic country must be fully committed to supporting and facilitating education for all its citizens, whilst assuring that the specific needs of ethnic and language minority groups are being fully met. This aspect is especially crucial, given the tumultuous recent years that Ukraine has faced on its home front and its pursuit for closer ties with the European Union. We therefore support and align ourselves with the critical line advanced by the foreign affairs ministers of Hungary, Romania and others. We appeal to Ukrainian lawmakers to reconsider their current course of action with regards to the way they have so far tried to impose unjust and unlawful means of delivering education.
Due to the fact that Ukraine received considerable support from the European Community, we find these attacks on minority and basic human rights even more worrying. In total, over 9 000 000 citizens of Ukraine, including hundreds of thousands of Hungarians, Poles, Romanians, Slovaks and other minority groups will be affected by these measures. The introduction of language restrictions in education will cause outrage and functional limitations in the personal, intellectual and professional development of minority group members. There is a stringent need to ensure that these distinct groups can contribute to the development of Ukraine, which can be satisfied by promoting the values of multiculturalism and civil cooperation, and also by gaining the trust of the other members of society.
We therefore demand that the Ukrainian Parliament respect the rights of native minorities, such as ethnic identification, expressing one's identity and the right to study in one's native language.