Stipendium Hungaricum – WE NEED YOU!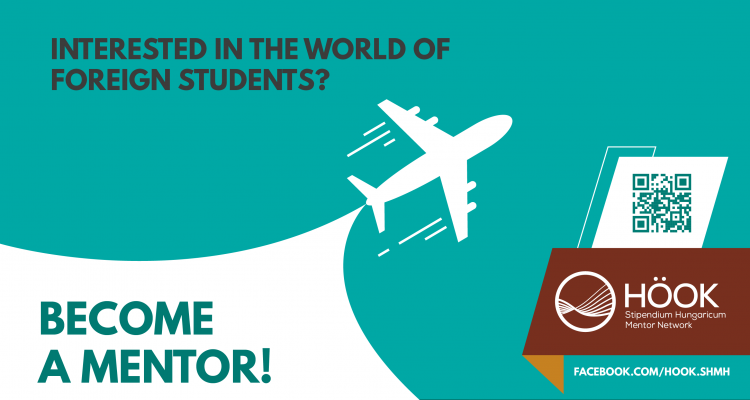 HÖOK's Stipendium Hungaricum Mentor Network is seeking to appoint mentors for the academic year of 2019/2020.
Please check the invitation to tender, useful information and deadlines here.
The Stipendium Hungaricum Scholarship programme provides a chance for foreign students to pursue their education in Hungary. Mentors of the Stipendium Hungaricum Mentor Network take tasks on contemporary assistance and on the integration of foreign students coming to Hungary with Stipendium Hungaricum Scholarship Programme in the academic year of 2019 and 2020. Students may apply for mentor positions until 31 May by sending a CV and a motivational letter online. Before applying it is strongly recommended to take note of the specifications: the network is looking for full-time students with competent – at least intermediate – knowledge of English that are willing to participate in a mentor camp in case of enrolment. Please note that applications from freshmen will be rejected.    
Following the enrolment mentors will be paired. These pairs are responsible for assisting 7-12 foreign mentees. Tasks of the Stipendium Hungaricum mentors include keeping in touch with their mentees right after their arrival, informing them about the current scholarships available in the higher educational institution they study in and assisting their integration to academic life throughout the year. Each month mentors send written reports to their institutional leading mentors and make sure that they participate in trainings and country image building programmes organised by the network as frequently as they can. Our mentors receive allowances after completing their tasks.
If you meet the requirements, wish to help the integration of foreign students coming to Hungary  and would like to get familiar with the many different cultures of the world please send your application in an e-mail to shmh@hook.hu before 31 May.    
Kinga Bajkó
translation: Tímea Hetei