Stipendium Hungaricum scholarship programme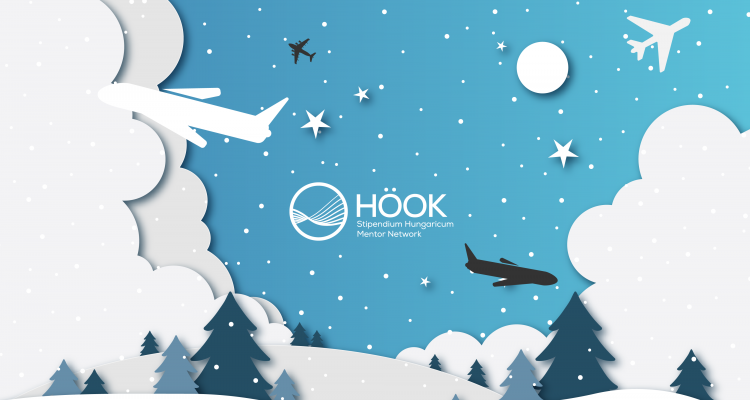 If you interested in this programme please read this article promptly. The mentor application period will be opened at the end of May or at the beginning of June.
The Stipendium Hungaricum scholarship programme was established by the Hungarian Government to promote the internationalisation of the Hungarian higher education and to attract top foreign students from all around the world who can establish personal and professional attachments to Hungary while enjoying high quality education in the heart of Europe. Mentors of the Stipendium Hungaricum Mentor Network take tasks on contemporary assistance and on the integration of foreign students coming to Hungary with Stipendium Hungaricum Scholarship Programme.
When the graduates return to their home countries with marketable skills and knowledge, they can build civil, political and economic relationships, contributing to Hungary's image and recognition abroad.
Following the enrolment mentors will be paired. These pairs are responsible for assisting 7-12 - 15 foreign mentees. Tasks of the Stipendium Hungaricum mentors include keeping in touch with their mentees right after their arrival, informing them about the current scholarships available in the higher educational institution they study in and assisting their integration to academic life throughout the year. Each month mentors send written reports to their institutional leading mentors and make sure that they participate in trainings and country image building programmes organised by the network as frequently as they can. Our mentors receive allowances after completing their tasks.
If you meet the requirements, wish to help the integration of foreign students coming to Hungary and would like to get familiar with the many different cultures of the world.
Mentors' tasks
Mentors are sophomore or senior students that go to the same university and help the institutional integration of their mentees. Before the mentees' arrival to Hungary, mentors have to get in touch with them and when needed – provide assistance in finding accommodation. It is the mentors' responsibility to continually stay in touch with their mentees and to inform them about any current institutional competitions and scholarships, as well as about the institutional academic system. They have to assist the mentees in integration to the university life. When the mentees need, the mentors should help with administrative tasks.
Mentors may work in groups and help 15 mentees MAXIMUM at the same time, which they receive allowances for. They are responsible for their positions for one academic year – during which they are required to own students' status. Mentors are kindly asked to forward matters to the mentor network's management of their mentees that cannot be solved within their own responsibility.
Mentors are responsible for keeping in touch with the institution's leading mentor, for satisfying their administrative tasks and for giving monthly written records on their tasks. Mentors are required to do their utmost and be present on trainings and on country image building programmes organised by the management of the mentor network.
Criteria for application
Except for BA freshmen, all students receiving full time training (daytime) may apply for mentor position. Since the work language of the Stipendium Hungaricum Mentor Network is English, mentors are all required to be fluent in English.
Examination of applications
In case of the application being successful, it is followed by an online interview (when needed). Each successful applicant has to do an online training provided by the Network in July. The application period ends with online tests based on the material.
Before applying, it is strongly recommended to take note of the specifications: the network is looking for full-time students with competent – at least intermediate – knowledge of English. Compared to the previous years, the network had to change its operation due to the current pandemic situation. Please note that we are looking for committed, helpful and friendly students that are willing to participate in online trainings as well to make sure they will be key assistance point for the coming students.
If you have any question please write an e-mail to: shmh@hook.hu